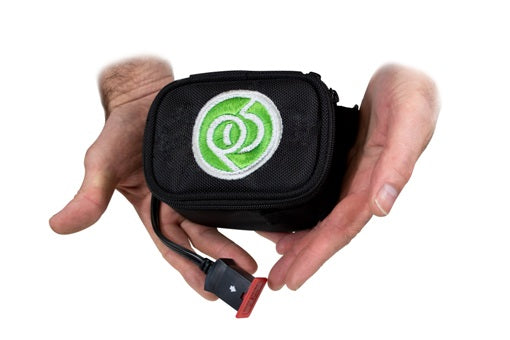 NEWS: PowerBug trolley with mini lithium battery hits the Canadian market
TORONTO, ON (April 30, 2020) - JPSMGolf, Canada's leading distributor of electric golf trolleys, is pleased to announce the introduction of PowerBug, the most affordable electric golf trolley on the market today.
 PowerBug will be available in two models, the GT Tour at $799 and the GT DHC at $999.
 "We're very pleased to add PowerBug to our line of trolleys," says Joseph McLuckie, President and owner of JPSMGolf. "I've known Rob Hunt, the founder and owner of PowerBug, for a number of years, and know how highly regarded his products are in the European market."
 "Adding PowerBug to the Canadian market gives us an opportunity to reach budget conscious golfers with a dependable, attractive trolley for less than $1,000. That's very exciting."
 PowerBug was launched in the UK market by Rob Hunt in 2003 and over the years has grown to become one of the leading trolley manufacturers in the UK and Europe by offering a product that is both dependable and affordable, and backing it up with exceptional customer service.
 Rob Hunt, Managing Director of PowerBug Electric Golf Trolleys based within the UK commented "We are delighted to have connected with JPSM Golf in Canada. As category specialists offering industry best customer service and support, we look forward to exciting times ahead. The PowerBug brand offers an affordable alternative with a superior build and performance criteria. JPSM Golf shall also be offering offer a full range of PowerBug accessories complimenting its family of PowerBug trolleys".   
 To learn more about PowerBug, click HERE.
 ABOUT JPSMGOLF
JPSMGolf has been Canada's leading distributor of electric golf trolleys for the past 12 years. The company's product line features a full line of trolley brands to meet every golfer's needs and fit every budget. Stewart Golf Dream Machines, Motocaddy, Cart-Tek and now PowerBug are all available for purchase online (www.jpsmgolf.com) or at the company's 5,000 square foot showroom in Pickering, Ontario.
 ABOUT POWERBUG
The PowerBug Electric Golf Trolley brand was first introduced to the UK market in 2003. 17 years on, PowerBug is one of the leading Electric Golf Trolley manufacturers by volume in Europe. PowerBug provides the ultimate customer peace of mind offering all the thrills of owning a premium electric golf trolley without the fuss.