The Flat Cat Story
Since 2010, Flat Cat has pushed the boundaries on electric trolley design. Not only are these trolleys incredibly compact, quiet and reliable, but they truly highlight the quality and innovation of German engineering. Read below to learn more about Flat Cat's origins and philosophies.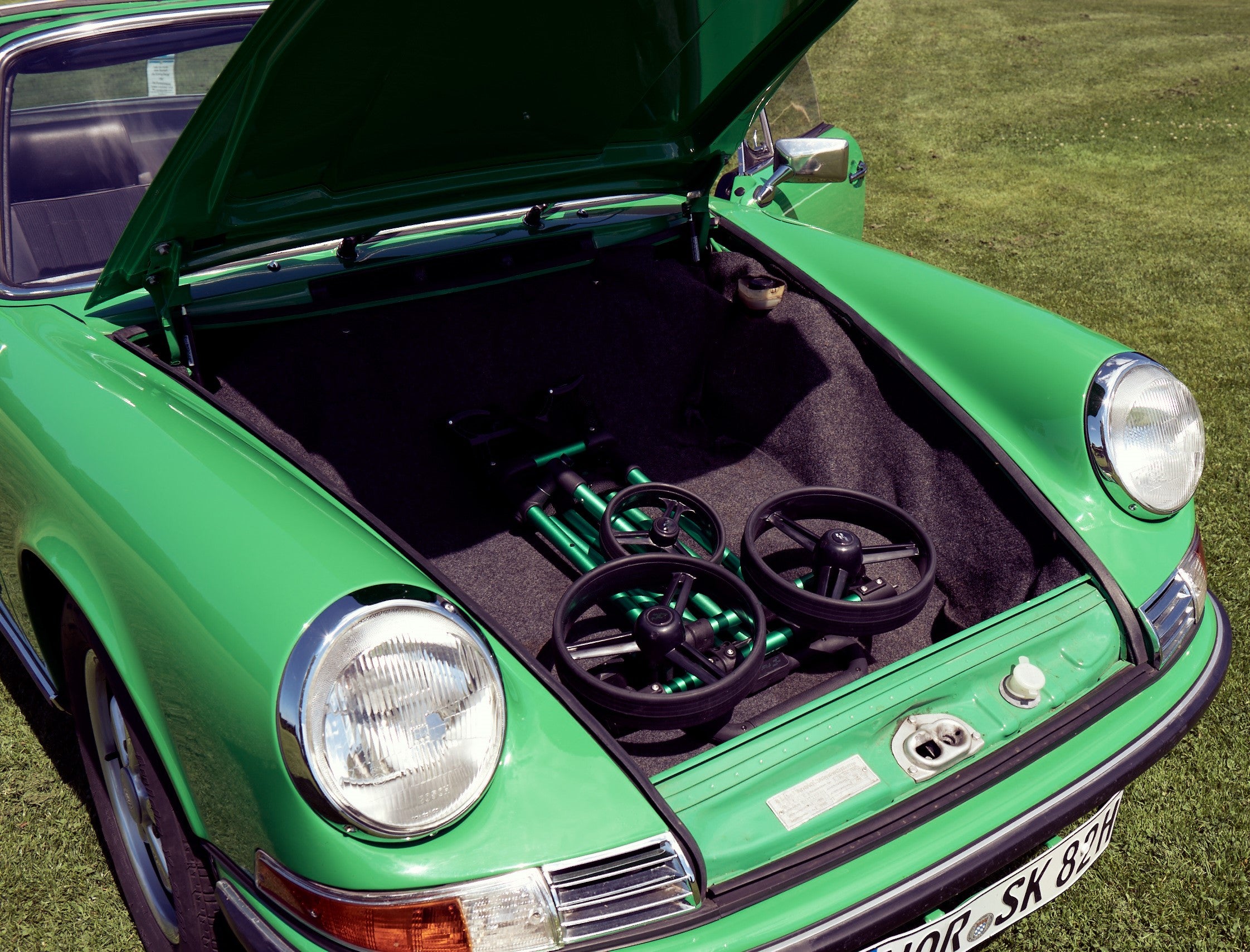 Family Business
Taking new paths with dedication, courage and loyalty
In 2010, Flat Cat was founded in the Bavarian town of Münsing on Lake Starnberg with a clear company philosophy and consistent set of values.  Flat Cat employees are personalities, just like the trolleys themselves and their users. The trolleys are Bavarian with charm, and company culture is German in the demands they place on themselves, partners and products.
With Flat Cat, status and image take a back seat in favor of quality, innovation and simplicity. Responsibility for each other and for nature, transparency in dealing with each other, in dealing with their products, reliability and enjoyment of work and golf are the basic values ​​that characterize Flat Cat in every detail.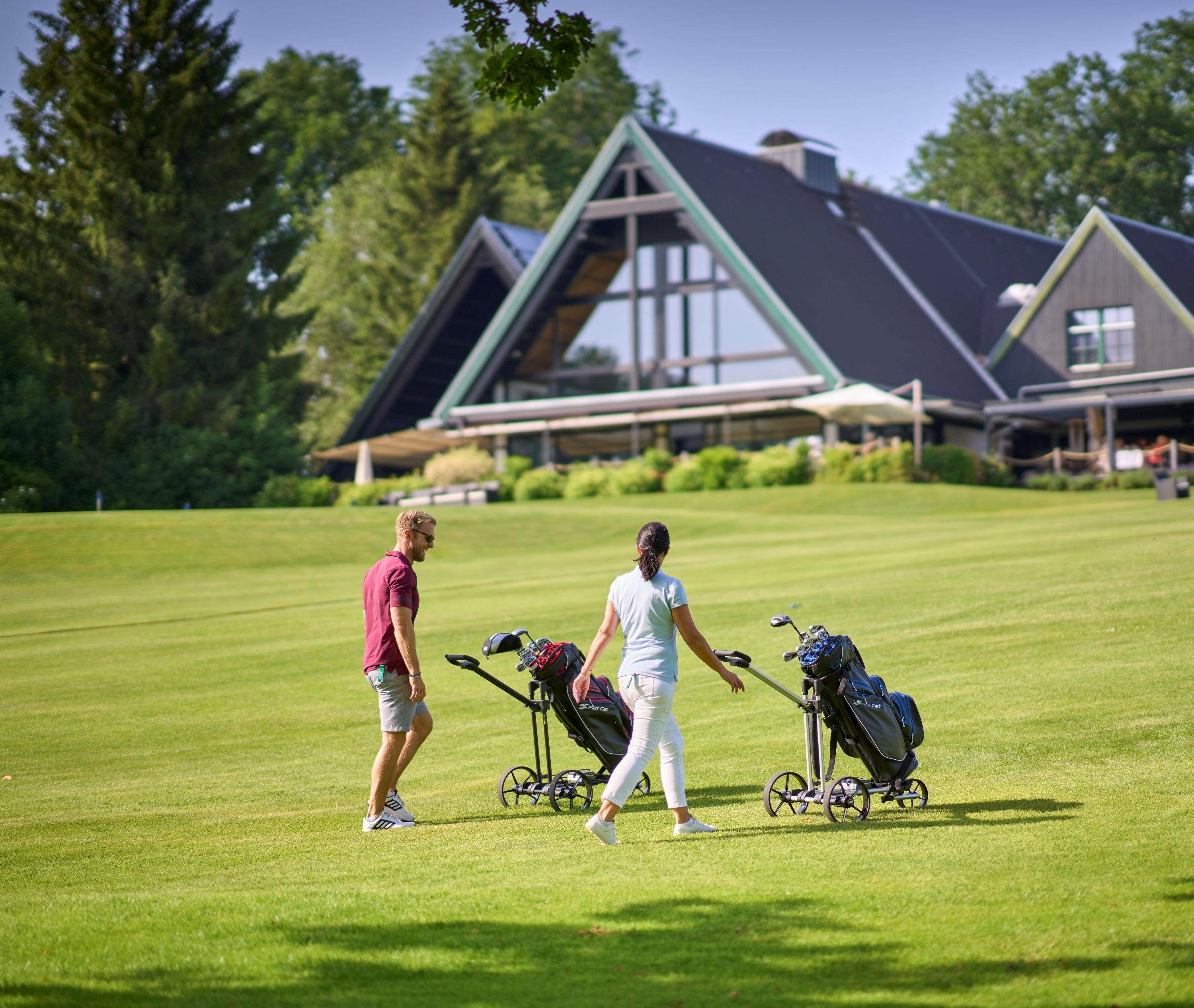 Simplicity
What makes our life beautiful
There are enough complicated things in the world, we don't need to multiply that. Flat Cat trolleys impress with their easy handling and simple operation. One movement, nothing to disassemble or assemble, 3 seconds and your trolley drives. One controller, one handle. No study required for use, but the most reliable performance in all situations.
Flat Cat trolleys possess everything you need and want from a trolley during your round of golf. They are simple in shape, intuitive and autonomous. In other words: reliable but clever.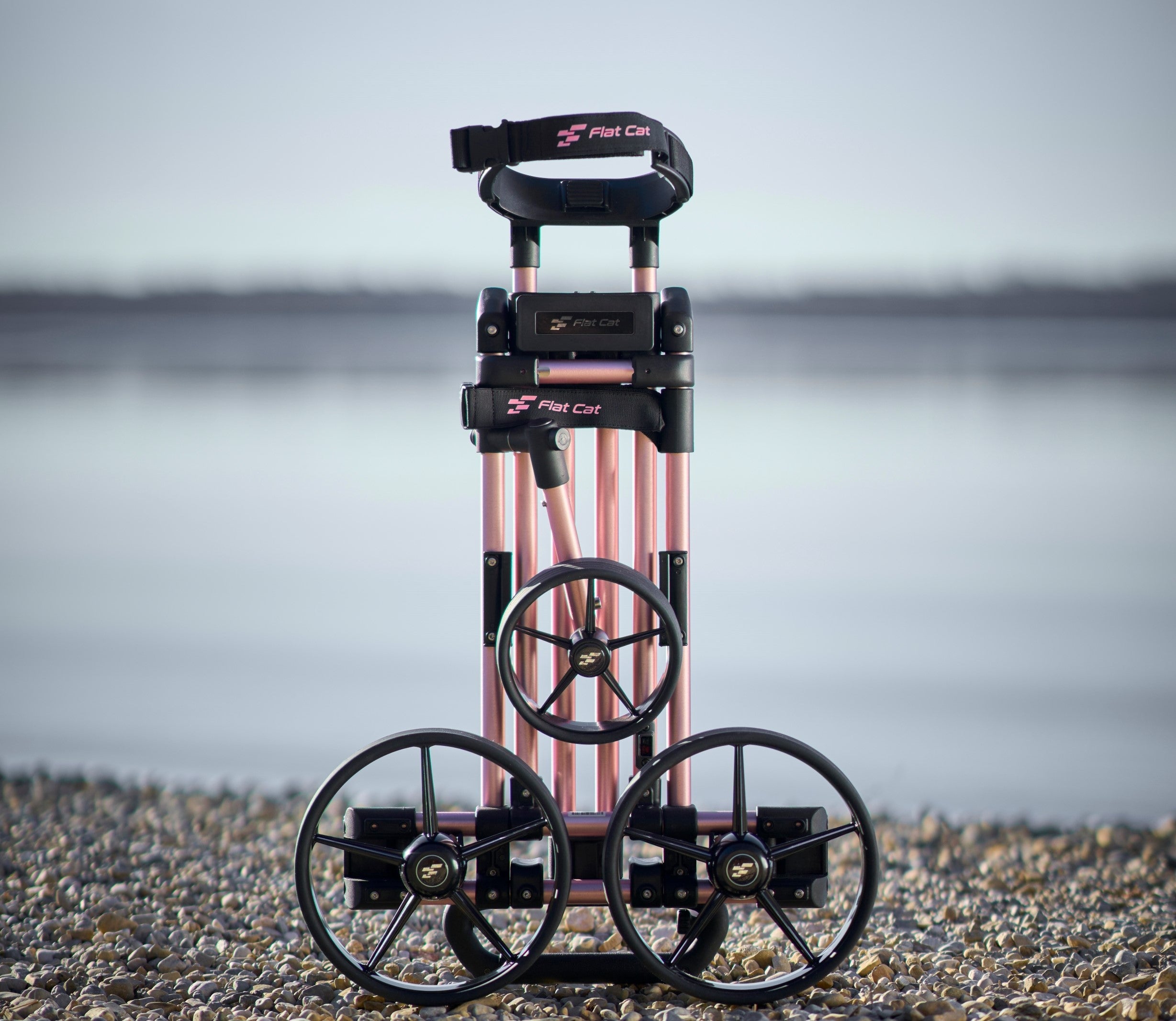 Sustainability
TRANSPARENCY, RESPONSIBILITY AND SELF-UNDERSTANDING.
Sustainability has not been a marketing buzzword for Flat Cat since the company was founded, but a lived consequence. Depending on the model, all trolleys are assembled in Germany or in the immediate vicinity in Slovakia. The individual parts and materials only travel short distances from reliable suppliers in the EU. The pipe parts come from Telfs in Tyrol, and are made from recycled aluminum as much as possible. Rechargeable batteries from suppliers in Germany or Austria are the best ecological solution because- unlike most other batteries- all materials used are non-toxic and harmless, and can therefore be easily recycled.
The glass fiber reinforced plastics come from Upper Bavaria and Tyrol, and our electronic components also come via the shortest route. This is what makes the CO2 footprint of Flat Cat trolleys so responsible. That being said, every Flat Cat Trolley and accessory is extremely durable and requires no regular maintenance. That too is sustainability in the best sense of the word.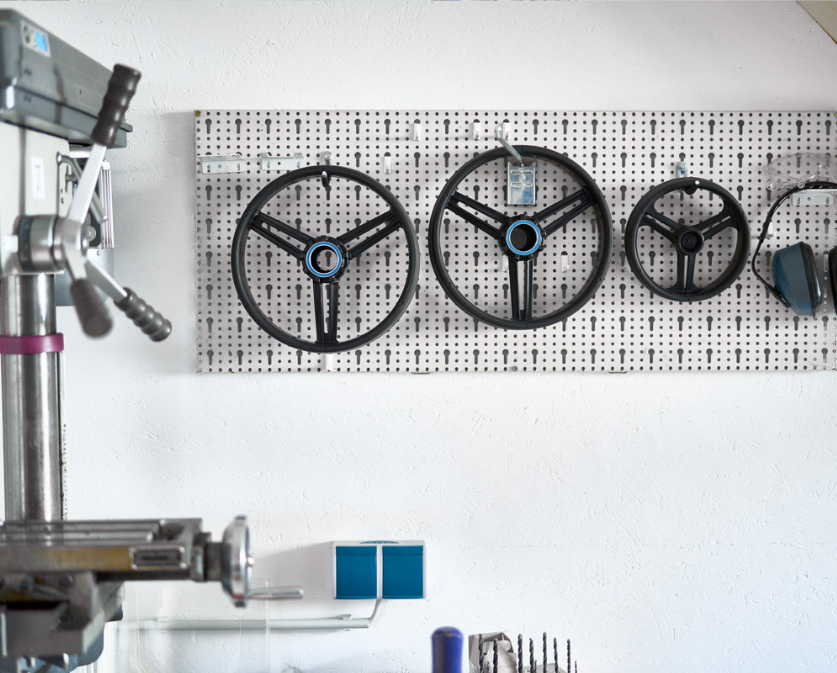 Innovation
ROCKETSCIENCE YOU FEEL BUT DON'T SEE
To build a trolley that is so flat and has such a small pack size that it fits in any caddy cupboard, even the smallest trunk, in every basement compartment or storage room, is as easy to fold as a sheet of paper and at the same time as stable as a forklift, is pure innovation. Even thinking it is innovation, But that wasn't enough for Flat Cat. They also have to be light and run so perfectly and maintenance-free that you don't even notice them in the end. They have to be able to climb mountains, be able to regulate their speed steplessly, remember it and keep distances. They have to brake in time and stop reliably. They must not rust or break and all the technology should not be visible.
The batteries must be reliable and environmentally friendly, safe and tested. The gearing has to slide perfectly or not be there at all. It must not be heard. And it has to be so easy to use that you don't give it a second thought. All of this has to be carefully thought through so that it really works. Each of these functional components must be conceived and implemented in an innovative way – i.e. new, creative and imaginative. Flat Cat trolleys can do all of that.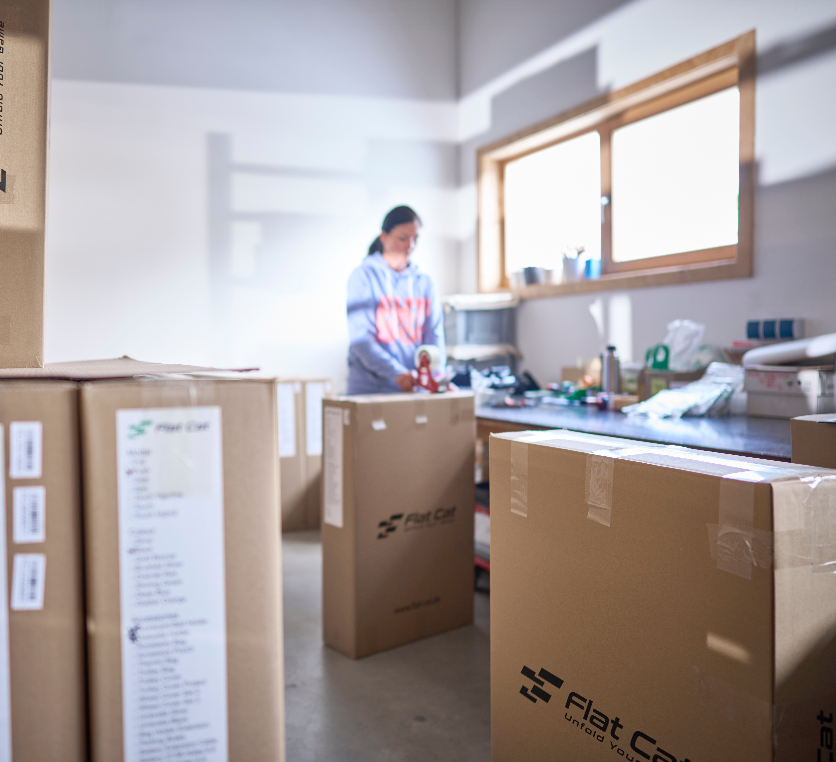 Service
YOUR TROLLEY IS OUR TROLLEY
For Flat Cat (and us), service is a matter of ethos and morals. You trust your Flat Cat, therefore you trust us and keeping this trust is our principle and our understanding of the world.
So, you won't be left alone. There are service centers in all countries where you can buy your Flat Cat Trolley. They are at your disposal with advice, action and help. The trolleys do not need regular servicing and rarely have problems. That's why our three-year guarantee on the frame and the two-year guarantee on all other components goes without saying. Furthermore, a mentality that Flat Cat and JPSMGolf share is that your trolley is our trolley.