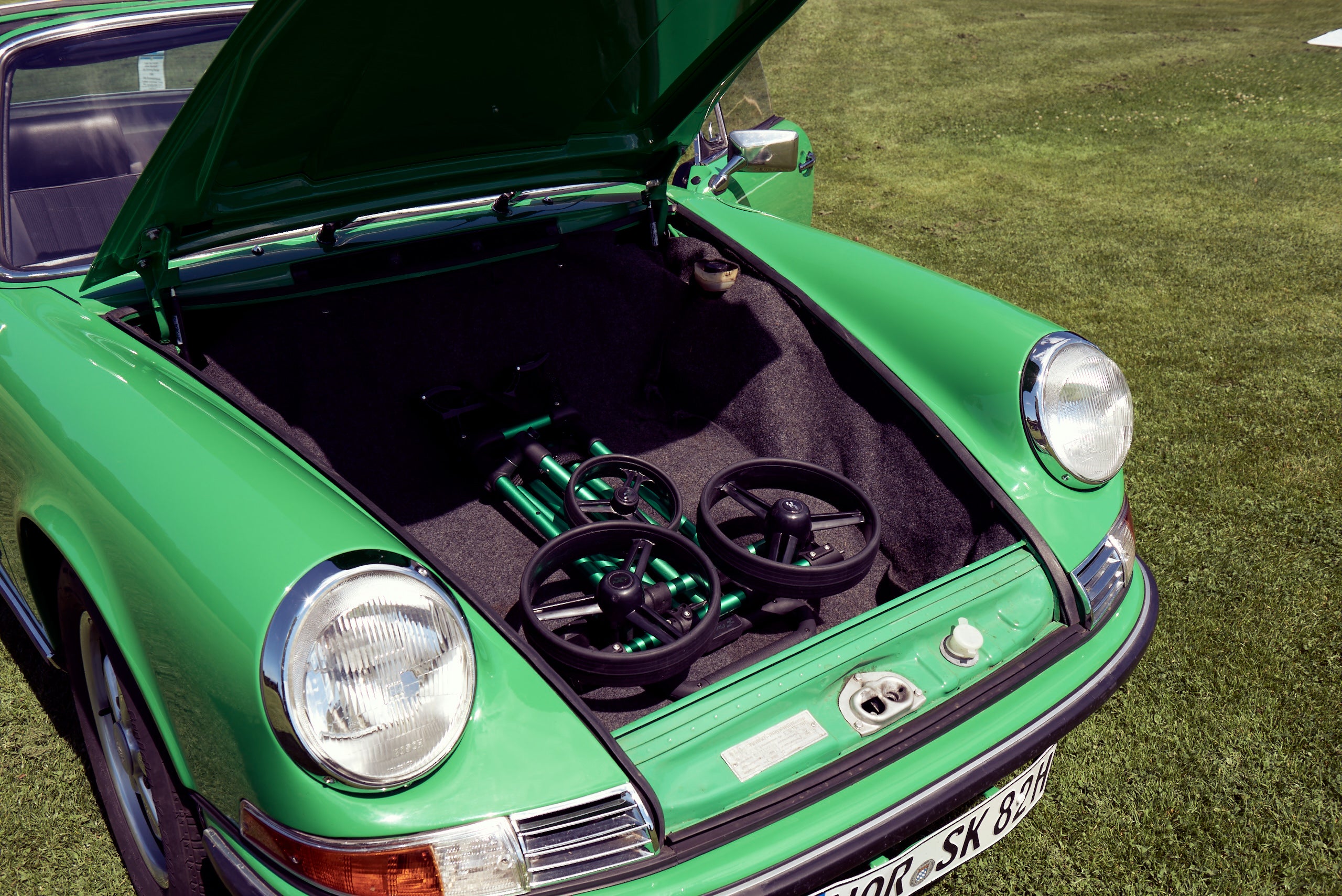 NEWS: JPSMGolf launches Flat Cat
Germany's most innovative golf trolley
Much of the golf world is dedicated to turning out "me too" type products year after year, so it's inspiring to find a company dedicated to truly innovative design. Flat Cat is unique – a German company in the golf sphere dedicated to perfection. Its culture demands simplicity, performance and trust in every product they turn out. And for the past 12 years, Flat Cat has delivered on that promise.
Now, JPSMGolf is pleased to announce the introduction of Flat Cat to the Canadian market.
Joseph McLuckie, Founder and Managing Director of JPSMGolf, has been building the electric golf trolley market in Canada for the past 16 years and is proud to be Canada's leading golf trolley specialist. "Flat Cat is a special product. It's unique look and design may not appeal to everybody. But for those who appreciate excellence, the very best of German engineering and design, and want something unique, Flat Cat is a truly remarkable piece of machinery."
The most distinctive feature of Flat Cat is its incredibly flat compact folded size. – it folds up easily and fits almost anywhere and it unfolds in just three seconds and is ready to use. But innovation doesn't end there. It's found in the simplicity of design with no extra frills to compromise functionality; the rocket science that you feel but don't see in the light weight but sturdy build, the quiet perfection of its maintenance free motors and the ease of use that never requires a manual or even a second thought.
McLuckie added, "I've been personally using the Flat Cat Gear model for the past couple of months and found it to be incredibly responsive and easy to use. It's also an attention grabber. People at my club are always asking about it."
JPSMGolf will offer two Flat Cat models, the GEAR model, and the new hands-free AHEAD that is controlled by a proximity sensor that adapts to your walking speed. The AHEAD will also offer a forward advance non-directional remote. Both models come standard with DHC (Down Hill Control) and are available in either Standard or Premium colourways. The GEAR is now in stock and available for immediate shipping. The Ahead is on its way and will arrive in mid-November.
For more information on Flat Cat or to place an order, click  
HERE
.