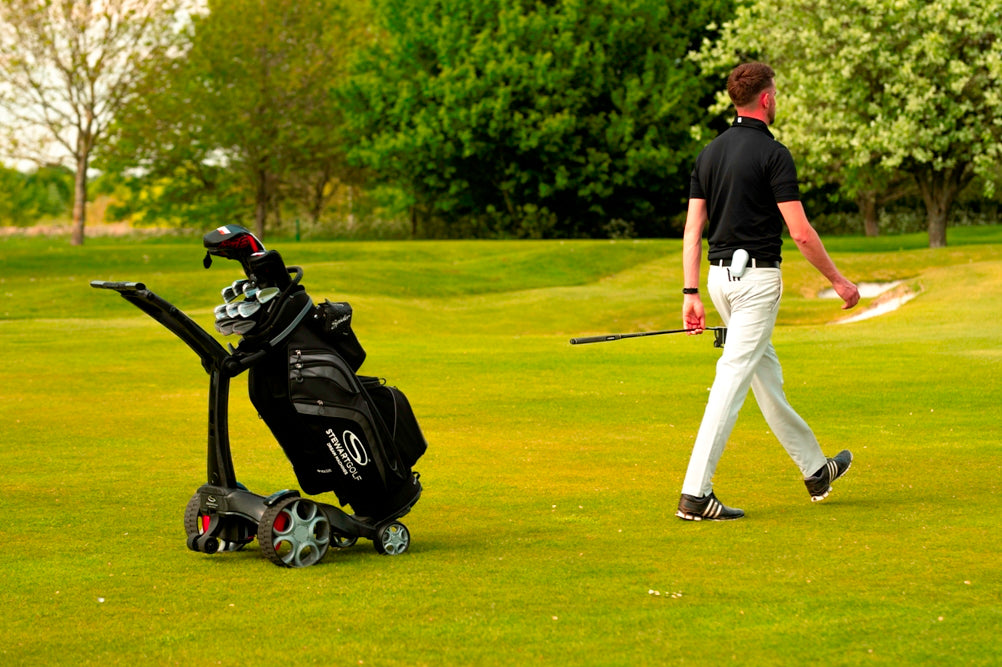 NEWS: Stewart Golf introduces the all-new Q series
May 7, 2021: World-renowned trolley manufacturer Stewart Golf has launched the new Q Series in Canada.
Conceived, designed, and hand built at the company's British headquarters, the new Q Series is available to order in Q Follow and Q Remote versions. The Q Series' compact folding chassis is one of the smallest on the market and can even be lifted one-handed, making it practical both on and off the course.
Stewart Golf has engineered the Q Series to allow complete freedom on the course. The Bluetooth remote control has a 50-yard range which provides control from the other side of even the largest greens, while manual steering provides control on paths and bridges. The Q Follow adds another layer of golfing luxury, allowing players to go truly handsfree on the fairway.
This is achieved through the world's first three-dimensional distance measurement technology with a constant Bluetooth connection, which allows golfers to walk naturally along the fairway with the Q Follow in tow behind.
Golfers will very rarely touch their trolleys thanks to its remote and follow technology: this means stability plays a huge part of the machine's overall performance. Stewart Golf have designed an innovative stabilizer which automatically deploys and retracts when the Q Series is folded or unfolded. When matched with its low center of gravity, the Q Series remains composed and undeterred even on undulating slopes and steep hills.
The 36-hole plug-and-play SmartPower lithium battery come with a free smartphone app that let's golfers monitor usage and capacity in real time. This battery technology paired with the company's new EcoDrive motors, allows golfers to play for longer while being more informed.
Scorecard holder, soft-touch silicone handle and bag strap, handset storage, anti-twist locking bag key, four accessory points, cruise control, quick release wheels, and an umbrella holder mount all come as standard on the Q Series. The all-new chassis, main support, and handle are manufactured using a unique and lightweight microcellular composite structure. Not only does this add performance benefits thanks to its honeycomb form within, it also provides a subtle yet elegant finish to the machine.
Mark Stewart, CEO of Stewart Golf, said: "Stewart Golf was founded on the principle of creating distinctive, innovative machines that enhance golfer's enjoyment of our wonderful game. In the Q Series, we believe the result is exceptional; effortlessly combining the sheer enjoyment of our Follow and remote-control systems with a machine that is robust, beautiful and practical."
The Q Remote Black Edition will retail for $2,500.
The Q Follow Black Edition will retail for $3,500.
NOTE: Both the Remote and Follow are in a Pre-Order situation. Due to worldwide shipping delays, purchasers are advised to check with the order desk for more information on specific shipping dates.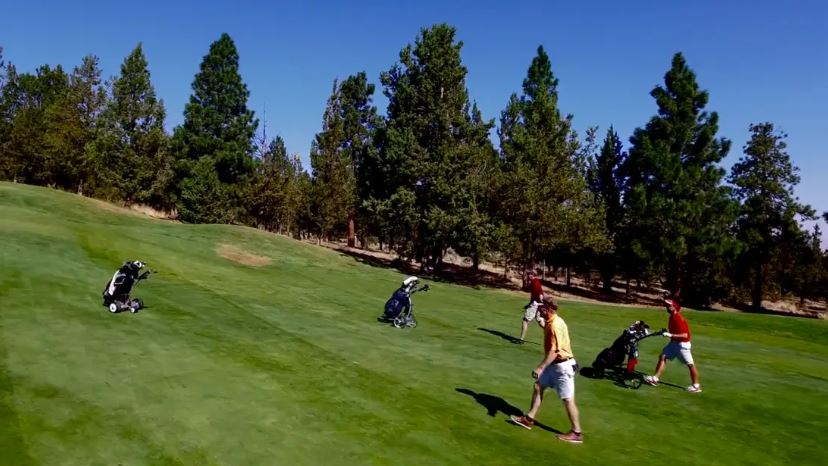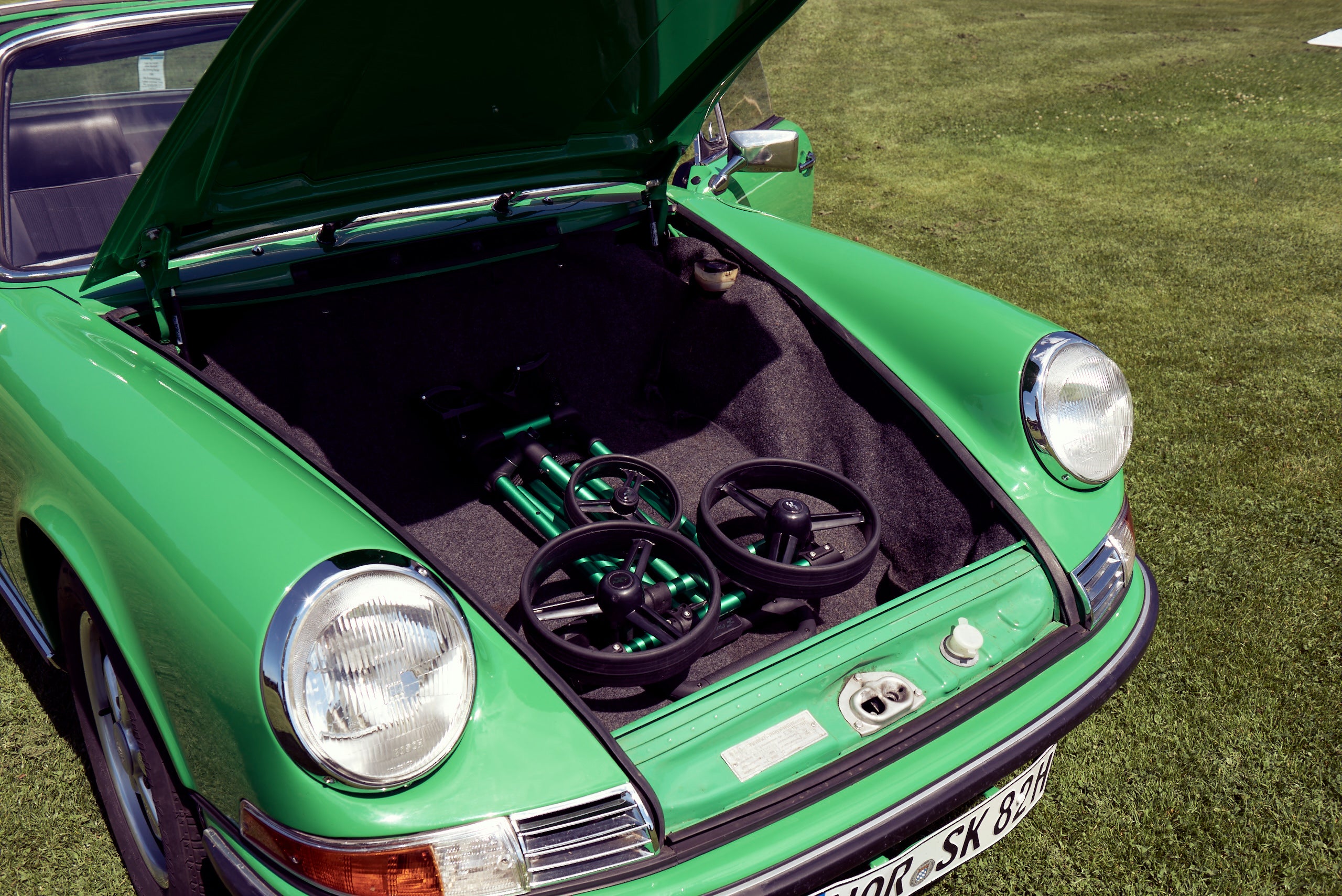 NEWS: JPSMGolf launches Flat Cat
Germany's most innovative golf trolley Much of the golf world is dedicated to turning out "me too" type products year after year, so it's inspiring to find a company dedicated to truly innovative d...
Read more