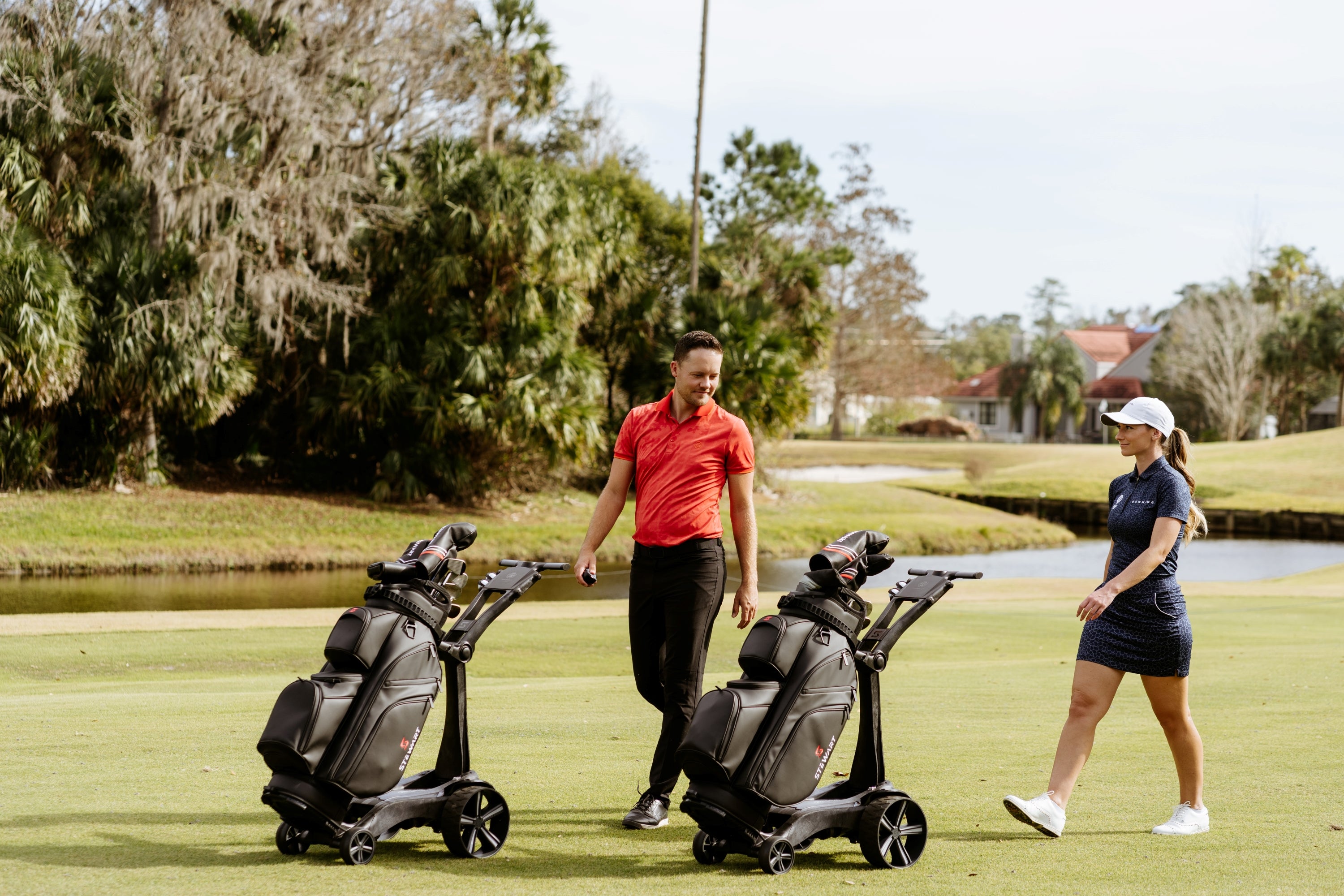 Innovations Unleashed: What's New from Stewart
For those who may not know, Stewart is a British company that specializes in creating high-quality, innovative electric golf trolleys and other accessories. We are proud to carry Stewart products and have had a standing relationship with the company since the start of JPSMGolf in 2007.
Stewart is a leader in the electric golf trolley industry and continues to invest in creating amazing products that make the game of golf that much better. That begs the question, what have they been up to lately? What's new?!
Stewart REMOTE
The Stewart REMOTE is the newest electric golf trolley from Stewart. Known as 'the most intelligent remote caddy ever', this trolley aims to set new expectations in the industry, and in your game.
The all-new Stewart REMOTE is designed to give you more freedom and control than any of its kind. Featuring the world's first Active Terrain Control (ATC), the Stewart REMOTE can effortlessly tackle uphill, downhill and any uneven terrain you may be challenged with. The newly redesigned remote technology gives you more control with several features so that you can focus more on your game. Adding to this, the Stewart REMOTE is extremely compact, folding up in 3 easy steps with a single lift handle for easy transportation and storage. 
Learn more about the Stewart REMOTE here.
Stewart REMOTE Features
Remote technology
Active Terrain Control (ATC)
3-step folding capability
2nd gen SmartPower battery (up to 45-hole range)
Smartphone app (track battery and usage)
Wire-free battery
Size & Weight (Folded)
Height (21")

Depth (12.6")

Width (26")

Weight (31lbs)
 
If you want to learn more about the Stewart REMOTE, we encourage you to reach out to us here, or visit our JPSMGolf showroom. We are excited to receive the Stewart REMOTE at our showroom in Pickering, Ontario come Mid-June 2023.